~~~ Participant Applications have closed. ~~~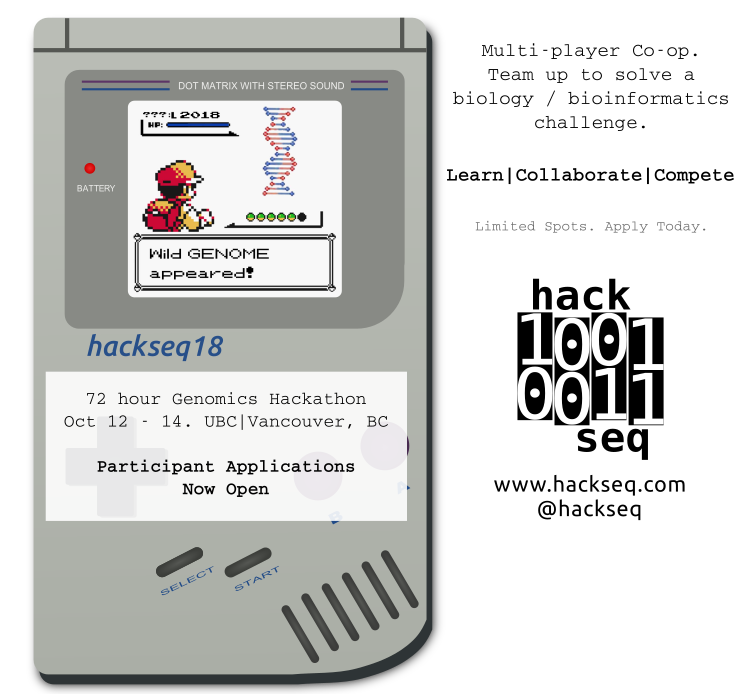 hackseq is a greatplace to meet like-minded individuals, learn and collaborate to create something big.
hackseq is a 100% DIY hackathon, which means your peers have proposed projects, you apply to join a team and then we all meet together for a 72 hour coding-fest to turn those projects into a reality.
Teams are usually between 4-8 people. Join a team where your strengths will shine or one that will challenge you to become a better scientist.
If you've got any questions, shoot us an email or tweet us at @hackseq